Eastbourne has a wider and longer connection to radicalism than simply Friedrich Engels – and as part of our series on Radical Eastbourne we are exploring some other figures with a connection to the town.
A.L. Morton and Eastbourne College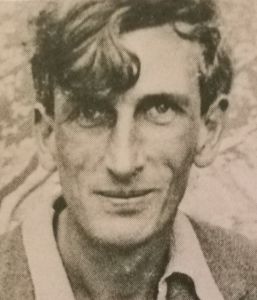 In 1918, the fifteen year old Arthur Leslie Morton – later author of the classic A People's History of England (1938)  and a leading figure in the Communist Party Historians' Group –  was sent to Eastbourne College, a minor public school, which he detested.  After graduating from Cambridge University in 1924, Morton returned to Sussex and became a school teacher at Steyning Grammar School.  Though a Labour Party member, from 1925, Morton had started reading the Communist Party paper the Sunday Worker, which would later become the Daily Worker, regularly, and during the General Strike of May 1926 in Britain, Morton along with most other teachers had sided with the strike, supporting local railway workers, which saw him lose his work at Steyning Grammar the next year.