This week is Banned Books Week; an annual campaign designed to celebrate our freedom to read. Banned Books Week began in 1982 to counteract a sudden increase in the amount of challenges to books in schools, bookstores and libraries in the US. According to the American Library Association, more than 11,300 books have been challenged since the launch of the campaign.
Here are some well-known children's books that have caused upset in the past over their content:
Philip Pullman. His Dark Materials (trilogy). First published 1995 by Scholastic.
The story: The coming of age of two children, Lyra Belacqua and Will Parry as they wander through a series of parallel universes.
The reasons: Political viewpoint, religious viewpoint, violence
Author comment: "I am very glad to be back in the top 10 banned books. Of course it's a worry when anybody takes it upon themselves to dictate what people should or should not read. The power of organised religion is very strong in the US, and getting stronger because of the internet.
Babette Cole. Mummy Laid an Egg. First published 1994 by Red Fox.
The story: Mum and Dad decide it's time they told the children about the facts of life. But it turns out it's up to the children to put them right on a few things.
The reasons: Images of genitals and an explanation of reproduction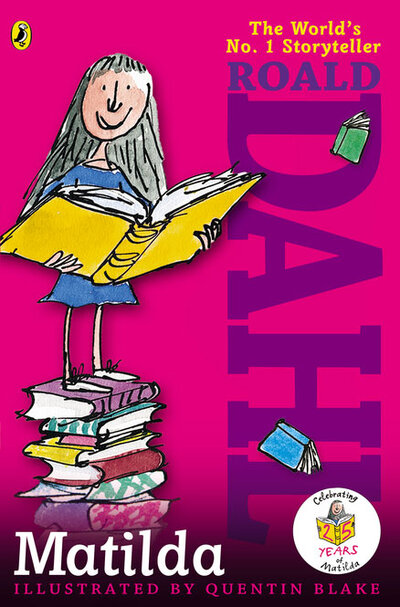 Roald Dahl. Matilda. First published in 1988 by Puffin.
The story: Matilda is unloved at home but is bright and an avid reader and comes to the attention of her caring teacher, Ms Honey. But can they survive the terrifying Miss Trunchbull?
The reasons: Child neglect, disrespect for authority, abuse from teacher
Justin Richardson and Peter Parnell. And Tango Makes Three. First published in 2005 by Simon and Schuster.
The story: The true story of two gay penguins in the Central Park zoo in New York who raise a chick, Tango.
The reasons: Promotes same-sex relationships and non-standard family structures
Authors comment: "We wrote the book to help parents teach children about same-sex parent families. It's no more an argument in favour of human gay relationships than it is a call for children to swallow their fish whole or sleep on rocks."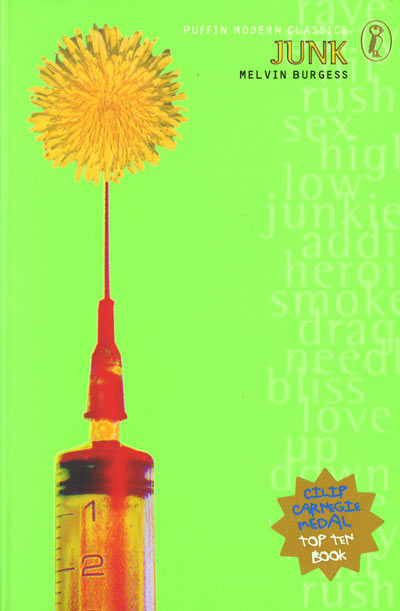 Melvin Burgess. Junk. First published in 1996 by Andersen Press.
The story: Two runaway teens in Bristol join a group of squatters, where they fall into heroin addiction and embrace anarchism.
The reasons: Drug use, sex, prostitution, teen pregnancy
Author comment: "Every single time a book gets banned is absurd. The only dangerous book is one that has a bomb in it, in my opinion. Junk wasn't even the first book to be open minded about drugs, but it perhaps was the first where the characters made such bad choices and left it up to the reader to judge them."
J.K. Rowling. Harry Potter (series). First published in 1997 by Bloomsbury.
The story: Young wizard Harry battles against Voldemort to defeat the forces of evil.
The reasons: promotion of witchcraft, anti-Christian
Dav Pilkey. The Adventures of Captain Underpants (series). First published in 1997 by Scholastic.
The story: George and Harold create this superhero in their home-made comic book and accidentally bring him to life.
The reasons: Offensive language, characters in underwear, disobeying authority
Author comment: "As grown-ups, we need to respect our children's rights to choose what they want to read. Kids who have fun reading are making a connection in their brains that reading is valuable and rewarding. That very connection is what turns ordinary kids into lifelong readers."
And the most ridiculous….
Martin Handford. Where's Wally? First published in 1987 by Walker Books.
The story: There isn't one. Just find the character hidden in the crowd
The reasons: One U.S. school district removed the book from classrooms due to one mother's complaint about a topless sunbather pictured on the beach page. A swimsuit was then added in a later edition.
Reviewer comment: "Seriously. Yes. In this hot mess of a book that's supposed to make it difficult for you to find anything, someone managed to pick out an errant side boob in the beach scene. Because, per usual, women's bodies—even the cartoon ones—ruin everything and start wars and stuff. Avert your eyes forever."
Further reading
This above books have been taken from a collection of 40 notable titles (including adult books) which has been put together by Islington Libraries. You can read the full list here. The Guardian is also featuring a series on banned books this week which has some great articles, including a quiz on banned books.
You may also be interested in an excellent critical text edited by Janet Evans called Challenging and Controversial Picturebooks which is available for you to read in the Curriculum Centre or to borrow from the Falmer Library.