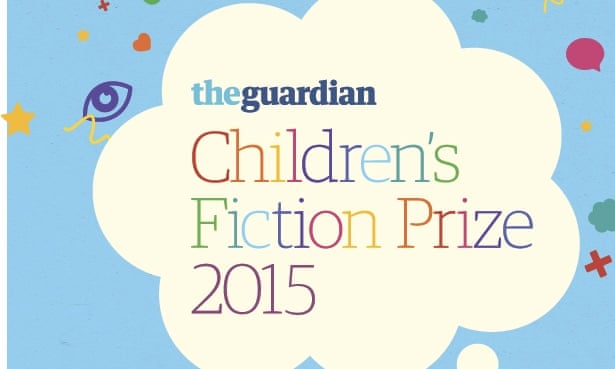 This prize recognises outstanding works of children's fiction every year and is awarded to books aimed at ages 8 and above. The 2014 winner was The Dark Wild by Piers Torday, and as the wnning author, Piers is on the judging panel this year alongside other children authors, Jenny Valentine and Natasha Farrant, and children's book expert, Julia Eccleshare. The winner will be announced November 19th, but the longlist itself is full of winners in my eyes and I definitely recommend you familiarising yourself with a few of them at least. You can also encourage young readers (under 17) to enter their own (or a group) reviews in the Young Critics competition where they can win a set of the longlisted books as well as book tokens.
El Deafo by Cece Bell (Amulet Books) Ages 5+
I love this funny and touching graphic novel memoir about the awkward and often embarassing school days of a young girl who becomes deaf after an illness. Forced to wear a huge hearing aid strapped to her chest in order to hear her teacher, Cece finds out that it also picks up what her teacher is saying outside the classroom and uses this 'superpower' to impress her classmates.
My Name's Not Friday by Jon Walter (David Fickling) Ages 9+
Vanessa from The Book Nook bookshop in Hove picked this as one to watch out for earlier this year and she has been proved correct! Jon Walter is a local author and this is his second book for children. Set during the American Civil War, the story is from the point of view of Samuel, a young educated African-American who is tricked into slavery when he covers for his younger brother at the orphanage. Sold at an auction to a plantation owner in the Confederate South, he is re-named Friday and is forced to confront his beliefs in a caring God. As the liberating Union army approaches, Samuel secretly teaches the other slaves to read and awaits his chance to find his way back to his brother.
Five Children on the Western Front by Kate Saunders (Faber Children's) Ages 9+
Winner of the Costa Book Award 2015. The story is an undisguised tribute to the classic book Five Children and It by E. Nesbit, however Saunders sets her story in 1914 with the children now older and involved in the Great War. The return of the magical Psammead after a ten year absence heralds the start of a new adventure which helps the children understand and cope with the horrors of the First World War.
Apple and Rain by Sarah Crossan (Bloomsbury) Ages 11+
The second title by Sarah Crossan, the author of The Weight of Water (winner of the UKLA Book Award 2013 ages 7-11) is a beautifully crafted coming-of-age story about broken families, self-realisation and poetry.  Apple and Rain follows Apple, a 14 yr old girl who has been living with her overly protective Nan since her Mother left to become an actress in Los Angeles 11 yrs ago. Shy and unhappy at school and home, Apple feels that the return of her mother would solve all of her problems. When her mother does turn up to claim her, she has a surprise in store – a sister called Rain. The excitement of having a cool mum who treats her like an adult begins to wear thin when Apple is expected to look after everything whilst her mother chases auditions. Forced to miss school in order to watch Rain, a ten year old with issues of her own,  Apple soon realises that her mother is deeply flawed. The storyline is reminiscent of Jacqueline Wilson but the book is given more depth by the inclusion of poetry. Sarah Crossan really celebrates poetry in her books, so interwoven throughout the story are the poems taught by the new teacher, Mr Gaydon, and Apple's own attempts at poetry writing which mirror her own realisations and growth.
An Island of Our Own by Sally Nicholls (Scholastic) Ages 11+
Three siblings have been struggling to cope since the death of their mother and are desperate not to be taken into care. When an eccentric aunt bequeaths her jewellery to them, they think their struggles may be over. However, the aunt has constructed an elaborate treasure hunt and the siblings are not the only ones after the prize. A great contemporary adventure story.
The Lie Tree by Frances Hardinge (Macmillan Children's) Ages 13+
This author has got the most amazing imagination when it comes to storylines. She also looks exactly like the type of person I want writing my children's fantasy books (she's also very rarely seen without this hat). This book features a strange tree that feeds on the lies whispered to it and produces fruit which deliver truths when eaten. Faith thinks she might be able to use the tree to discover the truth about her father's death, but to do so she must lie. A lot. And lies can be dangerous things…
A Song for Ella Grey by David Almond (Hodder Children's) Ages 13+
A contemporary re-telling of the story of Orpheus and Eurydice set in the North East of England. Lyrical prose from David Almond and told from the point of view of a teenager.
All the Bright Places by Jennifer Niven (Penguin) Ages 13+
Two teenagers meet on a ledge on top of the school bell-tower, for Violet this is her first attempt at suicide whilst Theodore finds himself up there regularly. Together they build a friendship, but a dark cloud of mental illness will always be hanging over one of them. Intense and gripping.