Who we work with
The Centre of Resilience for Social Justice brings its research to a wide set of beneficiaries through a productive network of partners, collaborators and networks. We work with partnering international universities and national councils as well as providing a range of consultancy initiatives and publications.
Our major co-initiative Boingboing offers a bridge between the research community and the practical application of resilience initiatives to children and families. This two-way relationship allows academics to engage directly with the communities they seek to benefit, precipitating new investigations as well as disseminating knowledge.
The centre runs regular resilience forums, develops frameworks, books and other materials, and offers training and talks on resilient approaches to life's challenges. We regularly advise government, charities and other researchers on resilience research.
Our resilience research community includes international academics and community partners from many countries including Australia, Canada, Greece, Germany, New Zealand, Norway, Scotland, Sweden and Wales. The work of our area connects strongly with the work of the Community University Partnership Programme (CUPP).
Find out more and contact our team
Boingboing – our social enterprise and network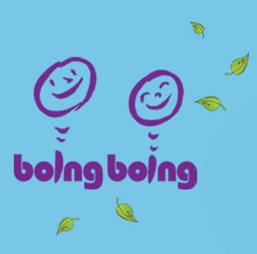 Boingboing was set up by University of Brighton academics and community partners. It provides an interface between scholarly, academic practice and community needs. Communities benefit from our research, guide its direction and are thoroughly involved as collaborators at every step of the way.
We've got a vibrant network of people from all walks of life in our Boingboing network. The social enterprise organisation addresses a gap in the aim for research excellence and practice-based evidence for parents, practitioners and young people to use themselves. As a nimble, responsive community resource, it has enabled us to take up opportunities unachievable solely through the university and the relationship is at the heart of a number of the centre's most successful research partnerships. Through Boingboing we are able to act with autonomy as social entrepreneurs in service to our overall research and enterprise vision. For example, drawing on the capacity we have built through employing young people with complex needs as co-researchers, which in turn brings advantages to the success, scope and funding of research.
Boingboing operates as an accessible resource for families and carers who require expert help in building cultures of resilience. Through it we are able not only to support children and families living with persistent difficulties and disadvantages (including ourselves in some cases), but to investigate the ways in which that support can be best framed and improved
School of Health Sciences
The Centre of Resilience for Social Justice has members from across the university covering many disciplines. It has a particularly strong relationship with the School of Health Sciences through research informed teaching direct to future healthcare professionals.
Together with the school, the centre has established Boingboing training programmes as recipients of the university's official quality assurance system Recognising the Educational Quality (REQ®).
The University of Brighton, REQ® is awarded to 'Supporting Academic Resilience Approach (SARA)' and 'Facilitating Resilient Therapy (FRT)'. Those enrolled on these courses have been able to evidence their learning through a work-based module to gain academic credit. Learners have been able to evidence proactive implementation of the resilience ideas and approaches in their organisation and workplaces leading to personal and organisational change and improvement.
We have also worked to bring resilience to a range of professional practices within the school.
Examples of our close working relationships in the UK
Headstart Blackpool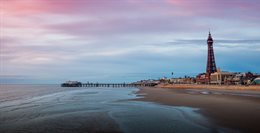 Working with Blackpool Council, we are facilitating aspects of the HeadStart programme to support the mental health of children and young people in Blackpool using a community development approach to embed our Resilient Therapy methods across the town. We are drawing on both resilience and systems theory to work alongside practitioners, parents and young people to build a more resilience-based way of working using a common language. We are supporting others in the UK to develop resilience stuff too.
It has been made possible by the HeadStart funding that Blackpool Council have received from the Big Lottery Fund. Blackpool were one of only six areas that were successful and they now have funding for five years to really embed and develop their plans.
Newport Mind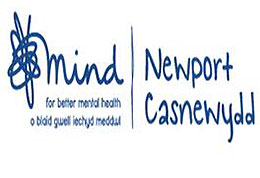 We provide training to Newport Mind on resilience and provide supervision to their family workers. Newport Mind is an active partner on many of our joint research projects with the University of Brighton, including the Imagine Programme and our Q-Sort Project.
YoungMinds



YoungMinds is a charity who are committed to improving the emotional wellbeing and mental health of children and young people. They have adopted the centre's Academic Resilience Approach that Professor Angie Hart developed with Lisa Williams, and schools and organisations including YoungMinds have provided a sounding board and testing ground for the approach. YoungMinds provide training in the Academic Resilience Approach through their own train the trainer model.
Communities of Practice around the world
Crete
With Boingboing academic members in Crete, we have established communities of practices (CoPs) concerned with understanding, applying and developing resilience theory and practices to support school children with complex needs.
One CoP is formed of teachers, social workers, psychologists, school counsellors, academic researchers, and other related specialists. A second CoP included parents of children with psychosocial difficulties and related complex needs.
The CoPs draw on the Resilience framework and consider how the framework could be adapted to be effective in the Greek cultural context. Read more about the ESRC funded Developing resilience approaches for school children in Crete.
Germany
Working with Boingboing academic colleagues in University of Osnabrück, Germany, we established a Community of Practice (CoP) concerned with understanding, applying and developing resilience theory and practices to support school children with complex needs, social emotional difficulties and disabilities.
Read more about the ESRC funded Developing resilience approaches for school children in Germany.
South Africa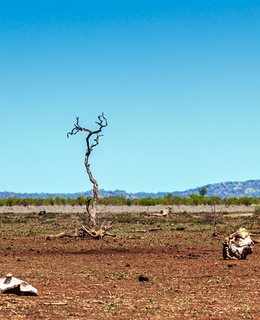 Collaborating closely with international partners including Khulisa Social Solutions and leading academics in the UK, South Africa and Canada we aim to improve understanding about what enables young people in the municipality of Govan Mbeki to withstand, adapt to, resist and cope with the physical and mental impacts of drought.
Read more about the cross-funded project Resilience among young people in a community affected by drought.