Raymond Briggs, creator of masterpieces of illustration as diverse as The Snowman and When The Wind Blows, has passed away, aged 88.
Though born in London, Briggs became a long-time resident of Sussex, and forged strong links with the University of Brighton. He began teaching in the early 1960s at Brighton School of Art (now the university's School of Art and Media), and continued to work with illustration students at the university until 1986. Among award-winning alumni he taught was illustrator Chris Riddell OBE and UoB Honorary GraduateC, who went onto become The Children's Laureate from 2015-2017, as well as an acclaimed political cartoonist.
Though Briggs' works appealed hugely to children, he never saw his work as being 'children's books', thanks to a power and reflectiveness in the stories and illustrations that gave them real impact for readers of all ages.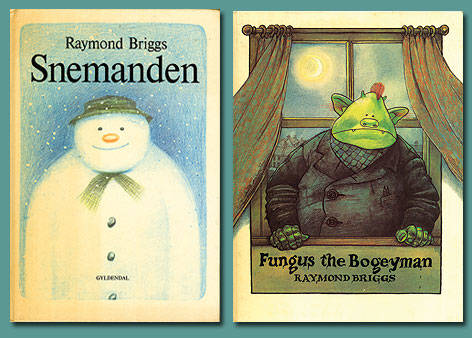 Briggs also created memorable adult political satire, including stage and radio plays alongside illustrated work. The most famous example was the animation When The Wind Blows, which skewered official UK government advice on 'how to survive' a nuclear attack.
He also enthralled children and adults alike with books like Fungus the Bogeyman and Father Christmas, while moving readers to tears with a work like Ethel & Ernest, a poignant account of his parents' working class life story. His 1984 book The Tin-Pot Foreign General and the Old Iron Woman, meanwhile, provided a scathing denunciation of the Falklands War.
Speaking on BBC's Desert Island Discs about having Briggs as his personal tutor at the University of Brighton in the 1980s, Chris Riddell said: "Raymond was hugely influential, and really shaped my work." Riddell also revealed how Briggs had given him the crucial advice to carry a sketchbook at all times. "He'd tell me to just get on and do it – to keep filling up the sketchbook."
Among many honours, Briggs won the 1966 and 1973 Kate Greenaway Medals from the British Library Association, in recognition of the year's best children's book illustration by a British author.
Briggs was awarded a CBE in 2017 for services to literature.