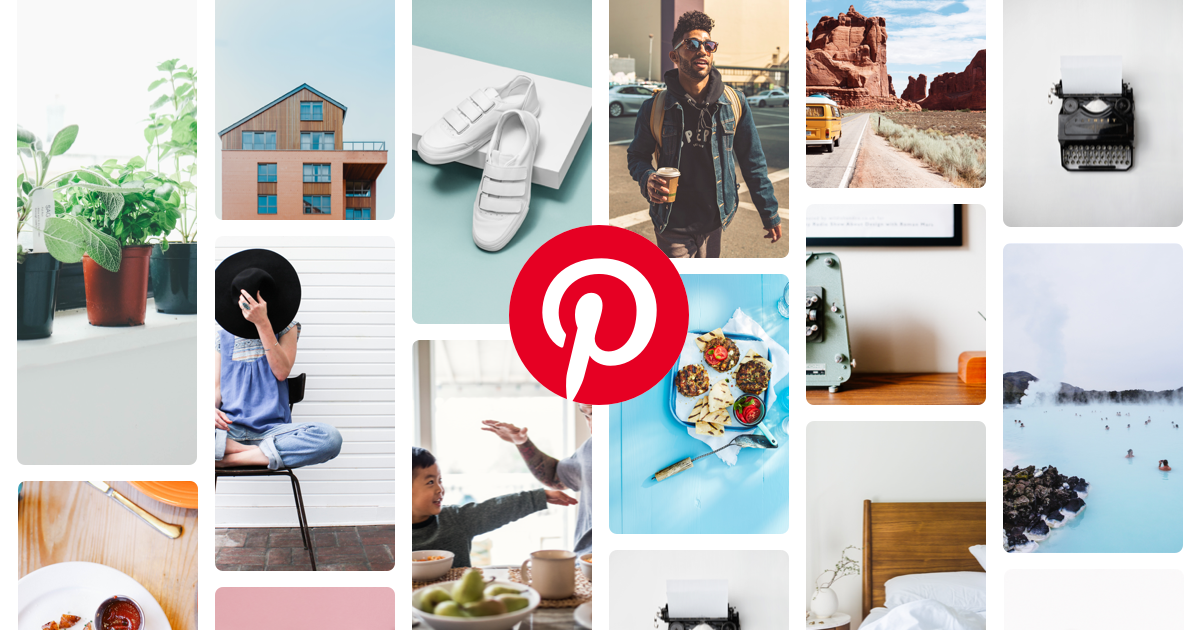 Hello readers!
This blog is going to explain how Pinterest can promote your brand if your business is within the crafts and DIY industry.
I have chosen the most interesting and up to date advice from different blogs, websites, youtube videos, etc to create this useful blog for anyone who is interested in using Pinterest to promote their business and create engagement.
As one of the fastest growing digital platforms, Pinterest offer visual content where people can create boards and pin the images they like. It offers a great marketing potential, however, research has shown that only 27% of its users follow any brand on the platform and marketers have struggled to figure out the best approach, Gilbreath, W. (2014).
According to King, C. (2014) after interviewing some of the top social media professionals, Pinterest users are not only looking for inspiration through Pinterest, they are ready to buy too so including price tags to products and services offered will potentially lead to sales. Images with prices obtain 36% more likes than the ones without, King, C.  It is recommended to use the platform providing value to the community, inspiring, informing and teaching interesting things related to your business, for instance selling a lifestyle including your products on the images.
Create boards that reflect your content core: Here you need to think about what your audience really wants and cares about and what you want to say combining both. Your boards need to have an interesting and inviting title and your boards need to look like window displays, Hauff, A. (2016).The key point here is to communicate issues and values that the company has using the board. For instance, if your company runs CSR initiatives, you can create a board where it shows what the company is doing. Here are some examples of what images you could use for your boards:
currently working on
inspirational ideas
related items
how to use tools (paint, ingredients, etc)
testimonials from customers
photos of your customers wearing or using your crafts
Watch the following video and find out more about creating boards:
Build relationships with influencers. whether you are a big or a small business, every platform has influencers that can help your business to build your online social standing, increase your SEO and drive traffic to your blog. Follow influencers who are targeting your audience, repin the content you like and make some comments on their pins to start building that relationship with them. Find out more about influencers.
A good technique to drive people to your website is posting good images with a catchy text like for instance "how to paint without spending lots of money" so that people click in the image to find out more. If people are already looking at your website and find beautiful, interesting, inspirational or useful images, make sure to add Pin It buttons and Pin It hover button that will appear in your images using Pinterest for Business widgets. Pinterest Widget Builder.
You can connect your twitter profile to your Pinterest account in order to share your pins there with others. Here there is a video on how to do this:
Find Popular Group Boards.
Ray, M. (2014 cited by King, C. (2014)) as one of the most successful digital marketers recommends companies to use Pinterest group boards to reach more people and get repins. Using PinGroupie is an easy and free way to do this. You can find group boards by searching by categories and you can filter the results by pins, collaborators, repins, likes and followers. He recommends to filter by repins explaining that images with more repins will be more engaging.
Pinterest is according to Gilbreath, B. "the analogy to flipping through a magazine". He argues how one of the main reasons why Pinterest is so popular is because of its digital equivalence to the traditional magazine where readers try to find topics that they are interested about and when they find them, for instance a recipe, home decor idea or others they would rip the article and store it in a folder. The same happens with Pinterest but replace "ripping for pinning" and "folders with boards" and you can find a good description of Pinterest users and the boards.
There is many different tactics that can be used in Pinterest to build a following and build relationships with your customers on Pinterest. I have mentioned the ones that I found more interesting for business related to crafts, art, and high visual content.
I hope this blog helps many businesses to get better results from this great application that keeps growing every year! Remember, Pinterest might not have as many users as Facebook or Twitter, Gilbreath, B. However, Pinterest users are looking for ideas and inspiration that could lead to a purchase more likely than using Facebook or other social platforms where people normally just want to see what their friends are up to and any brand marketing will feel totally uninvited.
REFERENCES
Craft Business, n/a,  8 Pinterest Tips to boost Sales and Traffic, (2016) Crafty Magazine, [Online] Available: http://www.craftymag.com/item/377-craft-business-pinterest-tips [Accessed date: 17th January 2017].
Gilbreath, B. (2014) Thinking differently about Pinterest,  Journal of Digital & Social Media Marketing, 2014, Volume 2, Issue 2 [Online] Available:
Hauff, A. (2016) The ultimate Guide on how to use Pinterest for Marketing, [Online] Available: http://coschedule.com/blog/how-to-use-pinterest-for-marketing [Accessed date: 14th January 2017].
King, C. (2014) 7 Pinterest Marketing Tips to improve your Visibility, [Online] Available: http://www.socialmediaexaminer.com/pinterest-marketing-tips/ [Accessed date: 15th February 2017].
McGrimmon, L. (2016) How to use Pinterest to grow your Craft Business, [Online] Available: http://www.craftprofessional.com/how-to-use-pinterest.html [Accessed date: 17th January 2017].